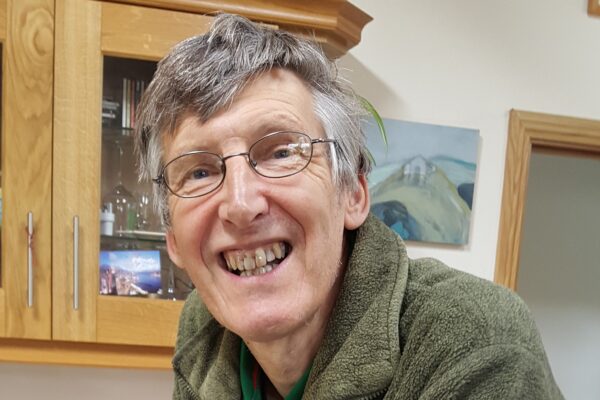 Name:
Chris Smith
Farmer Type:
Organic horticulture, floriculture
ABOUT THE FARM HOLDING
The farm has one acre of land with 5 poly-tunnels and a glass lea, where vegetables and herbs are grown.  There are also 26 outside raised beds where flowers and shrubs are grown.
Harvest is each Wednesday morning for selling in Westport country markets on Thursday.  Chris also saves vegetable and herb seeds and offers them in the market in aid of Western Care.
Chris was born in London and has been growing vegetables and herbs organically for over 30 years.  Brid, his wife, teaches pupils with autism in Newport NS.  They have three children.
A SOCIAL FARMING DAY
Harvesting and packaging vegetables and herbs.
Weeding, hoeing, watering.
Potting up herb plants.
Seed sowing and planting out vegetables.
LOCAL & COMMUNITY INTERESTS
Westport country markets; Yoga and meditation.
MY SOCIAL FARMING EXPERIENCE
"Social farming has been a heart-warming experience.  It's been wonderful getting to know my guests and their helpers." – Chris Smith