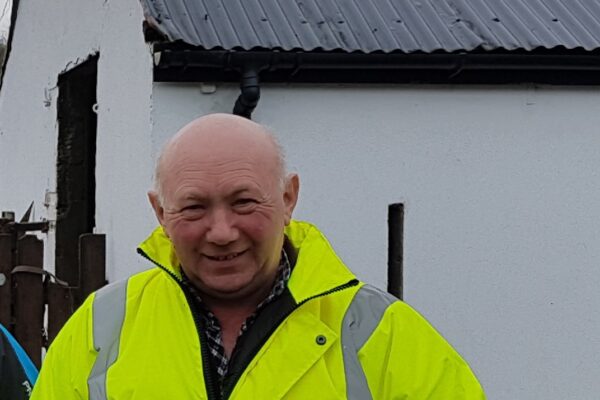 Name:
Mike Hale
Farm Type:
Dry stock, horticulture, equine
ABOUT THE FARM HOLDING
The Hale family have a 50 acre grassland farm overlooking Lismore town. The farm has been in the family for several generations and is situated one mile from Lismore town and its amenities.  The Hale's grow vegetables for their own use and rear cattle from young calves to strong stores (about 18 months old).  The Hale's also rear some horses and riding ponies including livery.  Mary, Mike's wife works in the local childcare facility.
The farm is in a beautiful location and the Hale's are keen to share it with people who would benefit from being close to nature.
A SOCIAL FARMING DAY
Gardening:  growing vegetables and maintaining and improving landscaped area.
Clearing out stables and caring for horses, indoors and outdoors.
Caring for horse tack (saddlery).
Looking after cattle grazing in the fields.
Collecting and feeding hens.
Cutting back briers and gorse on ditches, maintaining fences, chopping fire wood.
LOCAL & COMMUNITY INTERESTS
Mike was a long term member of the pastoral council and is currently involved in local bereavement support. The family enjoys walking along the towers walkway; a local scenic walkway.