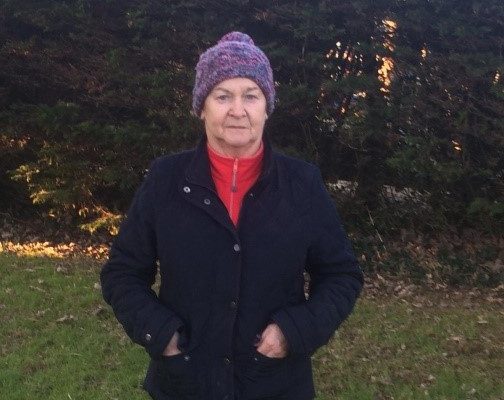 Name:
Bernie Murphy
Farm Type:
Dairy, tillage, pedigree beef
ABOUT THE FARM HOLDING
Bernie's farm is a real family affair!  The farm is now run by Bernie's son who looks after the tillage and lives beside Bernie with his wife and three children; Bernie's daughter also works on the farm looking after the dairy and rearing of calves.
Bernie is now retired herself but has some hens and is hoping to get a pig soon.  She helps on the farm as much as she can and loves looking after her grandchildren.  Her favourite thing is cooking for the family and others who visit the farm.  She has a lovely garden where she grows vegetables and herbs to cook with.
A SOCIAL FARMING DAY
Animal care: helping with donkey and dogs, bringing feed to and counting cattle, feeding young calves.
Vegetable gardening: helping to sow seeds, transplant, feed, water and weed.
General maintenance: tidying, helping repair old machinery and tools in the workshop.
LOCAL & COMMUNITY INTERESTS
Taking walks in the Monageer Grotto sensory garden and visiting Ferns Castle.