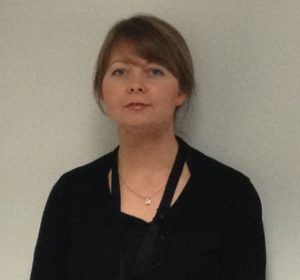 Name: Liz Hughes
Farm type: Suckler beef, horticulture
ABOUT THE FARM HOLDING
This suckler herd farm has been run by Liz and her husband since 2008 after she took over from her parents.  They keep and rear the offspring on the farm until they are ready for the factory so the main tasks on the farm involve the usual daily activities of feeding and taking care of the cows and calves and maintaining fencing and sheds.  Most of the activities on the farm can be carried out as team activities.
In addition Liz is in the process of constructing raised beds for herbs and other vegetables and maintains fruit trees.
A SOCIAL FARMING DAY
Spring
Animal care: checking stock, putting in clean straw bedding, checking water drinkers and feeding
Assembly/planting of raised herb beds
Maintaining fences and hedges
Planting/staking/labeling of native Irish fruit trees; planting fruiting hedge: blackcurrants/raspberries, etc.
Grafting of old crab apple trees/roses/box plants in hedgerow
Transplanting daffodils around yard, put stake and name label where they are set.
Summer
Animal care: checking stock, assisting with dosing/TB testing, updating veterinary register, checking water drinkers, moving cattle/mineral buckets
Cutting back briars near electric fence
Power hosing, sanding and painting
Autumn/Winter
Animal care: checking stock, putting in fresh bedding, checking water drinkers and feeding
Scraping slats
Collecting crab apples to make wreaths for birds to eat and crab apple jelly
Making rose hip syrup
LOCAL INTERESTS
Liz is very involved in the a local mart, near Ardee where animals are bought and sold.  She is also in a Teagasc beef discussion group which meets several times a year and takes part on a farm belonging to one of the discussion group.