Dromclough East, Bantry, Co Cork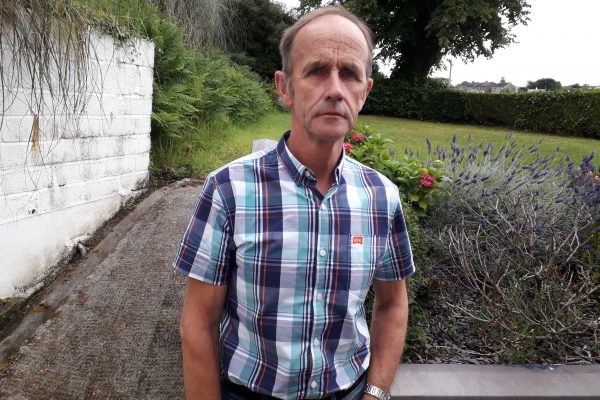 Name: 

 
Jerry Daly
Farm Type:
Sheep, tillage
About the Holding
Jerry's has owned this 42-acre sheep farm in the Mealagh Valley since 2002.   He practices mid-season lambing and the lambs are ready for sale from mid-June on wards.  He uses 3 types of rams for breeding, Texel, Charolais and Belclare (whose female lambs are mostly kept as future breeding stock).
Jerry is a member of the Bord Bia quality assurance scheme which means the farm is inspected regularly to make sure it meets the highest standards of animal husbandry and that all animal remedies are recorded.
Jerry is also interested in biodiversity and has been involved in a number of projects over the years such as planting hawthorn hedgerows and native trees.  He grows a crop of oats and linseed which is kept for the wild birds only.  There are bird, bat, and bee boxes around the farm.
The aim is to farm as eco-friendly as possible so the farm is not overstocked and to keep fertiliser use as low as possible making the most use of grass to feed the sheep.
A Social Farming Day
Lamb care: separating, dosing, and weighing of lambs; preparing them for sale.
Assisting in cleaning, light maintenance work, etc.
Checking the condition of and inspecting the stock fencing; checking for rotten fencing stakes and marking; replacing where necessary.
Repairing the roof of an old shallow well.
Replacing the steps to an orchard.
Local Interests
Jerry volunteers as a driver for Cancer Connect.  He also enjoys the Local GAA Club, hill walking, dancing, and cycling.  He is a member of a discussion group of sheep farmers who meet regularly to discuss different topics including the latest innovations in sheep farming.