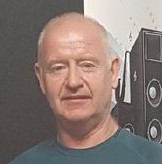 Name:
Joe Kelly
Farm Type:
Organic horticulture, dry stock
ABOUT THE FARM HOLDING
Joe's 35 acre farm is primarily a growing farm with poly-tunnels and outdoor raised beds.  He supplies his organic vegetables to many businesses in both the local area as well as some Westport hotels and restaurants. Most social farming activity takes place around organic growing.  Joe also has cattle and calves and, during the season turkeys, geese and hens.
Joe loves being with and working with all living things –  people, animals and plants.
A SOCIAL FARMING DAY
In the morning:
The hens, ducks, and geese are checked, fed, watered, and let out. The eggs are collected and stored.
The cattle are checked and observed for health issues
In the Garden:
We sow seeds in compost in trays.
Transfer seedlings into bigger pots and/or out into the tunnel or garden.
Weeding in the Tunnel or out in the garden weather permitting.
Preparing beds and manuring them both in the tunnel and outside. Observing for caterpillar and snail attacks in organic vegetables.
In the evening the chickens, ducks, and geese are fed, watered, counted, and housed.
We will also pick and collect vegetables each morning to make soup which we share at lunchtime
LOCAL & COMMUNITY INTERESTS
Joe is very involved in my community and often gets involved in community gardening-type projects. He was involved in one such project in the Direct Provision centre in Ballyhaunis.