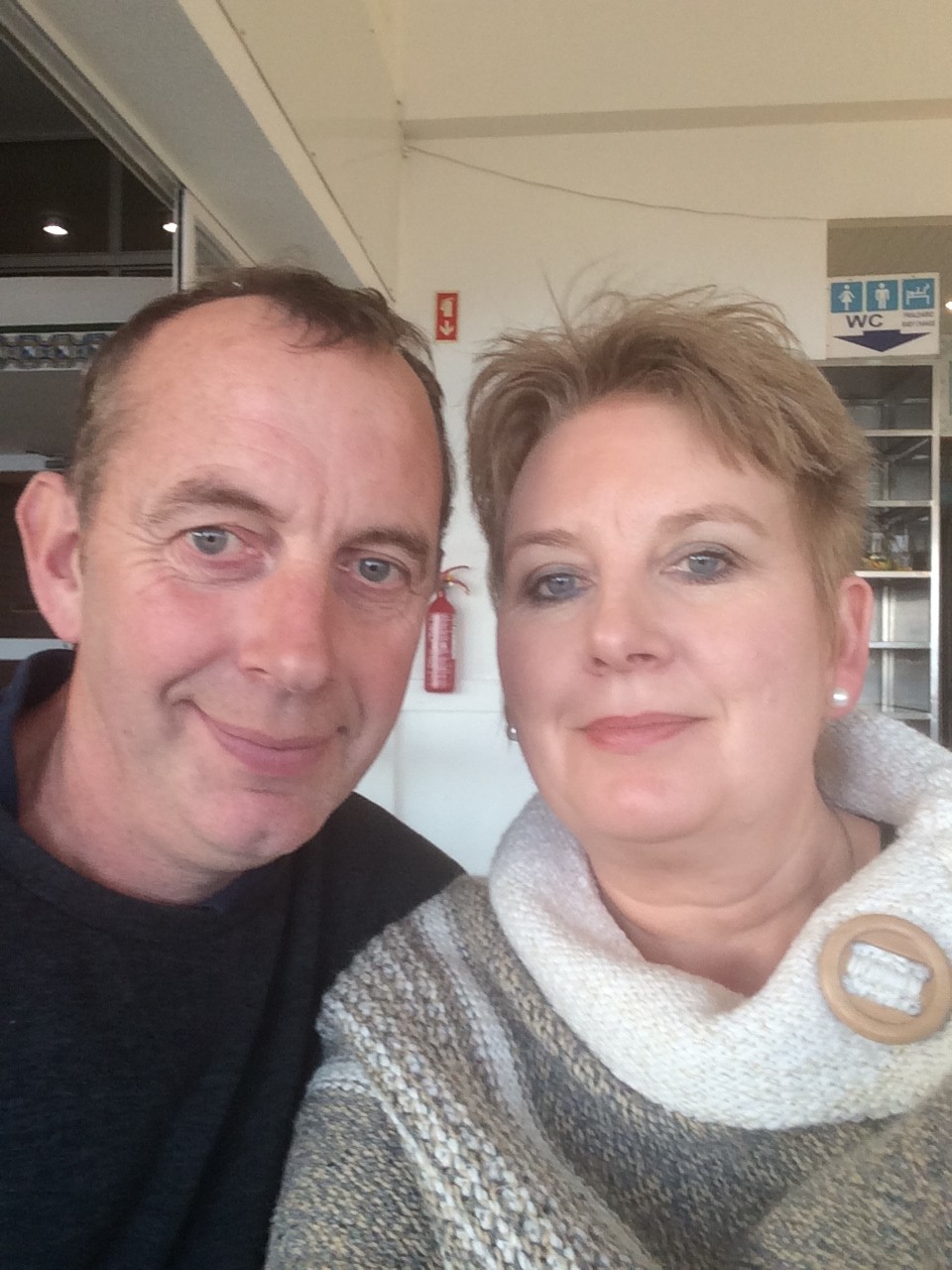 Name:  Drew & Elspeth Vaughan
Farm Name: Campview House
Farm Type: Dairy, drystock, agri-tourism
ABOUT THE FARM HOLDING
Campview Farm is a 5th generation family farm run by Drew and Elspeth. The farm is primarily a dairy farm operating with a herd of 40 spring calving cows in which the calves are reared from birth for beef.  The dairy cows produce raw milk and there are also 30 breeding ewes on the farm.  There are also plans to begin growing vegetables on the farm in a poly-tunnel.
To diversify and ensure viability, the farm grows potatoes which have created a re-awakening of the traditional farming practice. Throughout the year the crop is planted, harvested and stored on the farmland. Located on the farmland is one of the most northerly natural turloughs in Europe. ​ The site has been designated as a special area of conservation and is particularly interesting as it hosts a wide variety of flora.
Drew and Elspeth facilitate student work placements from Ireland and abroad which this can range from agriculture internships to transition year work experience students. In 2018 the farm opened to Agri tourism welcoming tourists from all over the world.
Elspeth is a qualified general nurse and teacher and Drew farms the land.
A SOCIAL FARMING DAY
Animal care: herding and milking cows and bottling milk, feeding calves and lambs, cow and ewe husbandry, walking dogs.
Horticulture: planting, feeding, and harvesting vegetables, beach walking to harvest seaweed to fertilise raised beds, apple picking.
General farm maintenance: stone wall building, fencing, saving hay.
Other activities: visits to local mart, vet and co-op, visits to turlough and wild life pond, baking.
LOCAL & COMMUNITY INTERESTS
Drew enjoys working with people and sharing  knowledge of the farm, history, flora, agricultural traditions and stone wall building.  Drew and Elspeth often fundraise for local charities and enjoy music, theatre, travel and spending time with family.
SOMETHING SPECIAL ABOUT THE FARM
The farm has featured in historical books related to the local area. The farm hosts two Special Areas of Conservation one of which is also a European protected site. The Dunmuckrum Turloughs are onsite which are the most northern in Europe.
A wild life pond has been recently constructed near the site of a flax dam onsite to encourage wild life. The Great Irish Famine graveyard is a further site of historical interest in Ballyshannon which borders the farmland.