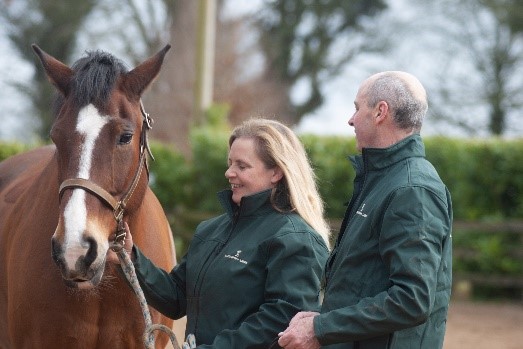 Name: 
Emma Jane Clarke & Ken Sheridan
Farm Name:

 
Martinstown Lodge
Farm Type:
Equestrian
ABOUT THE FARM HOLDING
Emma Jane and Ken run an equine focussed coaching and leadership development centre, along with an active livery yard and some therapy horse riding. The farm has over 15 stables, a range of barns along with a large riding arena with flood lights.
They are currently developing a vegetable garden and have a beautiful old cottage wild garden.
A SOCIAL FARMING DAY
Equine: Spending time with horses (retired and riding horses) to learn about them and their management; grooming horses and cleaning horse's stables.
Horticulture: planning garden and planting, caring for fruits and vegetables.
Other activities: Helping with the wild garden, fencing and general farm maintenance, cleaning the tack (horses), helping with painting and tea drinking!
LOCAL & COMMUNITY INTERESTS
As relatively new to the community, Emma Jane and Ken are actively involved in therapy riding and also setting up an equine centred professional coaching and leadership programme on the farm. They have a keen interest in engaging with and volunteering in the local community.