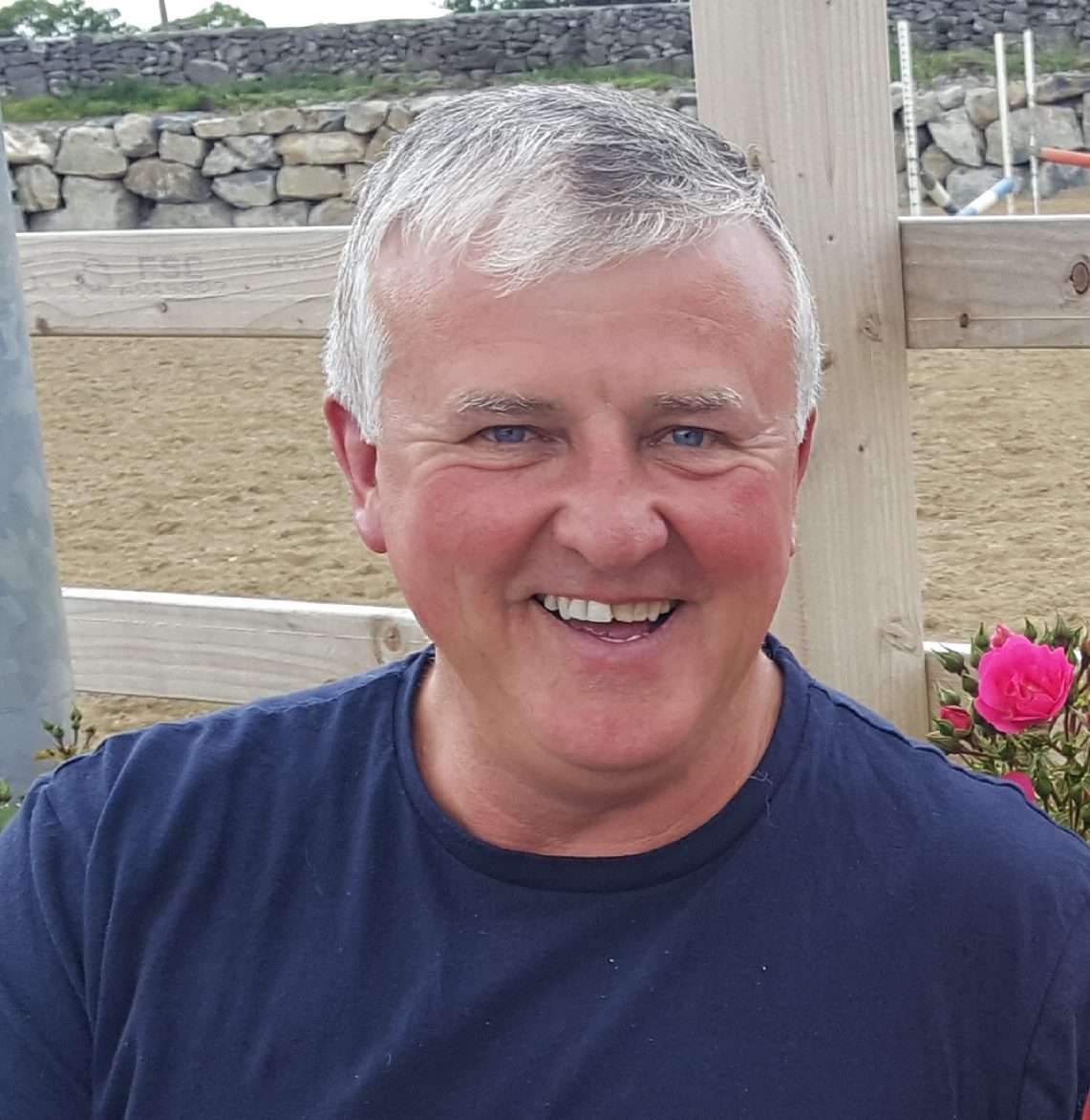 Name:
Sean O'Connell
Farm Name: 
Ower Equestrian Centre
Farm Type:
Suckler beef, equine
ABOUT THE FARM HOLDING
Sean inherited the family farm approximately 20 years ago.  Along with his family, he runs an established limousine cross suckler heard.  In 2002 they purchased their first broodmare and from there the equine herd has grown substantially with the farm now producing its own home-bred horses.  Today these horses complement this growing business. An international standard indoor arena has been constructed with associated training facilities.  There is also a sensory room available for use.
A SOCIAL FARMING DAY
Assisting in moving livestock/equine, grooming, feeding, stall maintenance, yard maintenance, painting fences and organising the area for events.
In the summer time participants can participate in the production of ample fodder for winter feed – hay, silage, haylage, land maintenance
LOCAL & COMMUNITY INTERESTS
Sean is a great supporter of Kilannin GAA and Oughterard rugby. He has an active role in Galway West Special Olympics Club and enjoys researching various equine breeding initiatives.
MY SOCIAL FARMING EXPERIENCE
"There is great fulfilment and satisfaction in seeing how the participants grow in confidence over the time they are here. Regardless of how nervous they are starting off, they grow in trust with the horses and there's a kind of calmness about it. The interaction with the animals is key, I think it brings out the best in all of us. " Sean O'Connell