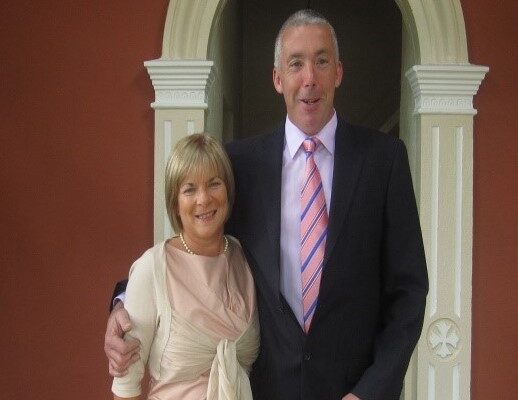 Name: 
John and Sara Daly
Farm Type:
Drystock, horticulture
ABOUT THE FARM HOLDING
John and Sara have a 110 acre farm about 5 miles from Tipperary Town.  They actively farm 65 acres and the remainder is rented to a neighbour. The lands are in the Golden Vale and are in grassland which is divided into paddocks and accessed through internal roadways. This farm has belonged to the Daly Family for six generations. The farm was originally divided by the Dublin –Cork railway line – but in 2006 the crossing was closed. We now own land only on the southern side of the line.
Theirs is a beef enterprise – with 40 calves bought in the spring for rearing and a further 60 year and-a-half bullocks for finishing.  Slatted houses facilitate wintering all stock.  Round bales of silage are cut throughout the grazing season for wintering. Cattle are grazed on rotation to maximise their gain.
John and Sara are currently developing a site for a kitchen garden and poly tunnel in order to enhance their self-sufficiency.
John is a farmer and also does some project work with Bord Gáis. John has lived all his life in Tipperary.  Sarah is a speech and language therapist and has worked with both children and adults with learning disabilities.
A SOCIAL FARMING DAY
Stock Management:
Counting and checking cattle and calves
Subdividing paddocks
Feeding, bedding, and caring for calves in spring.
Maintenance : Fixing fences general yard maintenance, sweeping, planting hedges
Kitchen Garden: Preparing area, sowing seeds, setting plants, watering, weeding.
LOCAL & COMMUNITY INTERESTS
Sarah helps out the local Tidy Towns group and is very interested in gardening. Sarah has volunteered with Special Olympics Ireland.  John is involved in Lattin Lawn Tennis Club and has an interest in rugby and cycling.
SOMETHING SPECIAL ABOUT THE FARM
There is a lime kiln and fulacht fiadh and ancient burial site to visit. Peter once found a spindal in a tramline—he gave this to a local archaeologist for preservation.