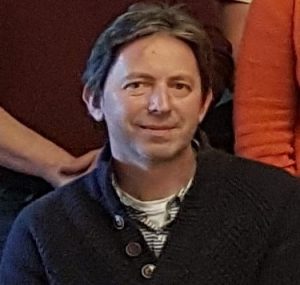 Name: Dermot Carroll & Fiona Cloherty
Farmer Type: Horticulture, floriculture, equine
ABOUT THE FARM HOLDING
Dermot and Fiona's farm is a 22 acre grassland holding located in the Golden Vale.  Formerly a family run dairy farm, today a small portion is devoted to the cultivation of cut flowers and vegetables and the care of a horse.  This part of the farm is where social farming takes place.
The flowers are produced in two poly-tunnels and large outdoor garden.  The veg garden runs alongside the flower beds.  Fiona is the flower expert and is developing a cut flower enterprise.
Along with the horse, there are two family dogs and some chickens.  The house is a traditional farm cottage and the kitchen is the main hub.
Dermot has a FETAC level 6 cert in organic horticulture.  He is also a practitioner of Pranic Healing and a consultant working in the areas of community development, sustainability and health and well being.
A SOCIAL FARMING DAY
Flower cultivation: planting seeds, transplanting, weeding, digging and maintenance of beds, cutting flowers, preparing flower arrangements, fertilising, watering.
Veg cultivation: planting seeds, transplanting, care of plants and beds, weeding, harvesting and ground preparation.
Assisting with grooming horse & feeding chickens.
Lawn and hedge cutting.
LOCAL & COMMUNITY INTERESTS
Denis and Fiona volunteer with the Knocklong Development Association (i.e., the local community council). From 2011 to 2014  Dermot was very actively involved and was responsible for coordinating the development of a 5 year community plan known as the Plan for Knocklong.
OUR SOCIAL FARMING EXPERIENCE
"It's very hard to quantify it and say why but there's just a good energy off the experience.  Participants become part of the household and we look forward to them coming here." – Dermot Carroll