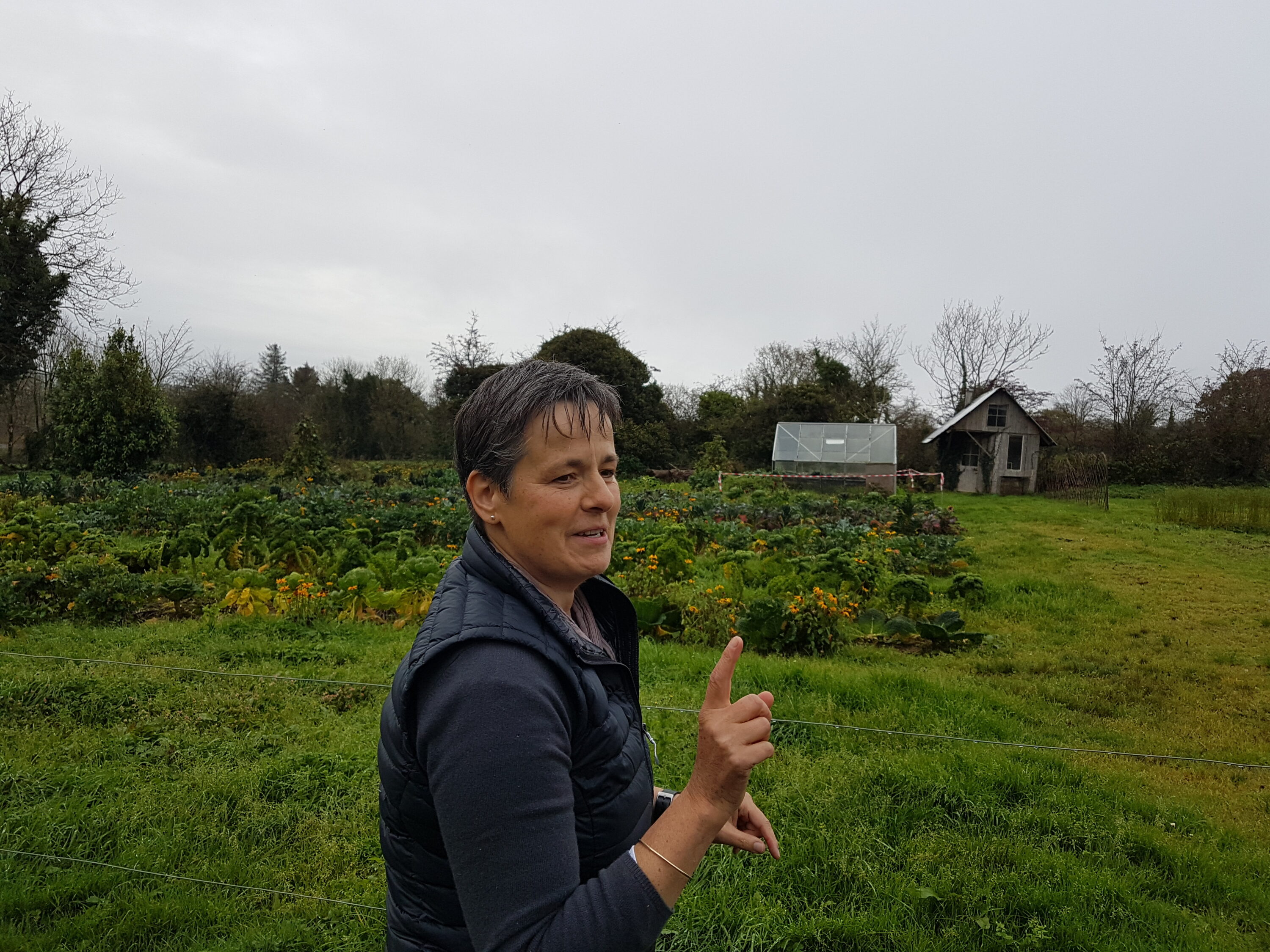 Name: Rebecca Hussey & Jim Cronin
Farm Type: Horticulture, livestock, floriculture
ABOUT THE FARM HOLDING
The farm is a smallholding of 7 acres growing vegetables for sale outside & in a polytunnel. Rebecca likes growing cut flowers and cooking produce straight from the garden. There is also a big shed that provides a multi-purpose space for visitors and for groups where Jim teaches commercial growers market gardening.
Jim has two workhorses called Quaroba and Qualité who came from France.  Other animals include a cow called Katie and her calf Marco as well as ducks, hens and honey bees.
ACTIVITIES OFFERED TO PARTICIPANTS
Spring jobs: sowing seed, cleaning poly-tunnels and seed trays, preparing ground for planting.
Summer: Watering, harvesting, planting, picking bunches of flowers, making preserves.
Autumn: Planting bulbs, looking after the poultry, general garden maintenance.
Winter: planning for next year, cleaning tools.
The landscape and the tempo of the place change depending on the season: busiest in Spring and early Summer, quieter in Autumn and Winter. Then the cycle starts again in the spring.