Gortletteragh, Co Leitrim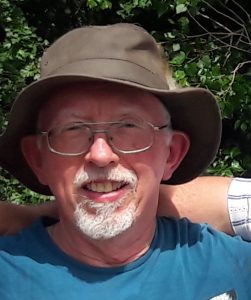 Name: Michael Heslin
Farm Name: Lough Aedín Farm
Farmer type: Organic sucker beef
ABOUT THE FARM HOLDING
Michael and his wife Síobhan have three children who all love animals. The farm is fully organic and consists of approximately 44 acres, most of which is situated in one block with approximately 2 acres of bog, on which they save turf every year. Stables and a sand arena, with a variety of traditional carts, are located beside a newly renovated farm house.
There is a second block of 80 acres along the banks of the river Shannon. Formerly a neglected farm, the land is in the process of being restored to cattle pasture and
vegetation.
Michael has a suckler herd of hardy, disease resistant, easy calving, easily fed, docile organic Aubrac cattle who run with an Aubrac bull. Cows calve in springtime and participants take a huge interest in this. There are 3 ponies and an occasional horse at livery as well as 2 bee hives that produce honey and a small poly tunnel that produces an array of vegetable crops.
Since 2013 Michael has hosted several participants from the mental health and disability services.
A SOCIAL FARMING DAY
• Vegetable sowing, planting and maintenance
• Gathering of firewood and footing of turf
• Feeding animals that are housed and clearing out sheds; scraping the yard and bedding animals.
• General farm maintenance including fencing and forming culverts under field crossings
• Tree planting and keeping hedgerows trimmed
• Some days we may take a trip to a local agricultural show
MY LOCAL & COMMUNITY INTERESTS
Michael is engaged in community activities including the local men's shed, which he helped establish. His hobby is set building for local drama groups in South Leitrim.
MY SOCIAL FARMING EXPERIENCE
"I have been a part of Social Farming Ireland since 2013 and have seen first-hand how it has helped participants reduce stress, increase their self-esteem and grow in confidence. The interactions between participants, myself, and my family have been truly memorable" – Michael Heslin