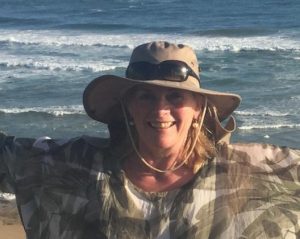 Name: Helen Sothern
Farm Name: Brookhill House
Farm Type: Organic horticulture, woodlands, drystock
ABOUT THE FARM HOLDING
Brookhill House farm is part of the GLAS programme with traditional meadows and grassland that are used for dry-stock. Part of the farm is in forestry and the remainder is used for horticulture which includes a commercial tunnel and vegetable beds.
Helen grows a variety of fruits, vegetables and flowers in large poly tunnels and in outdoor beds.  There are also cattle and hens that need to be looked after, forestry and a pond area.
Helen worked as a secondary school teacher for a number of years and has always had an interest in farming.  She is a registered organic farmer and is I particularly passionate about the horticultural aspect of farming.
A SOCIAL FARMING DAY
Horticulture: preparing ground, planting seeds (flowers and vegetables), watering and caring for plants, harvesting, pruning and harvesting fruit trees, preserving and storing produce for winter.
Animal care: looking after hens, collecting eggs, cleaning out hen house; counting cattle and making sure they have enough feed.
Other activities: collecting seeds in the autumn, cooking with the produce collected, forestry walks and learning about trees, forestry preserving
LOCAL & COMMUNITY INTERESTS
Helen particularly likes th eorganic  horticulture aspect of the farm and believes there is a great onus producers and consumers to be conscious of where our food comes from.
SOMETHING SPECIAL ABOUT THE FARM