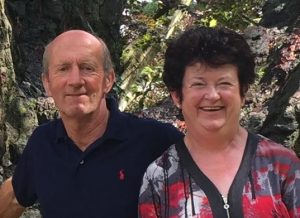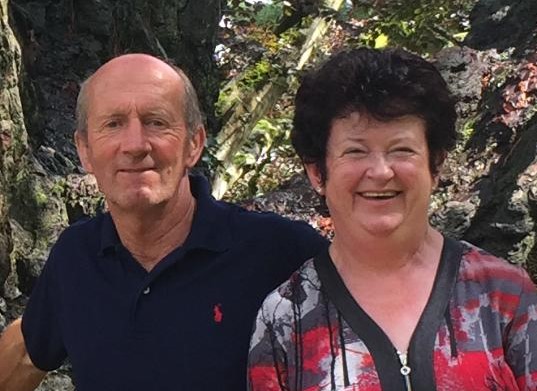 Name: Marie & Jimmy Barlow
Farm Type: Organic drystock, horticulture
ABOUT THE FARM HOLDING
Barlow Organic Farm is in Cloonfaughna, Glinsk on the Galway, Roscommon border and has been in the Barlow family for five generations. It is currently run by Marie and Jimmy along with their children Brigid, James, and Patrick.  Their other children are living all over the world.
The farm has a small herd of rare breed Moiled cows which are native to Ireland and date back to 500 B.C.  There are also many different enterprises such as sheep, Suckler cows, and poultry.
Marie and Jimmy have been participating in social farming for 3 years and are delighted to have the opportunity to make a difference in the lives of people who come to the farm.
A SOCIAL FARMING DAY
Tending the vegetable garden, raking up grass in summer and leaves in autumn.
Working in the poly tunnel; reusing and recycling household material.
Making stools, restoring old storm lanterns and old farm gates.
Jam making and baking.
Collecting eggs, feeding livestock.
LOCAL & COMMUNITY INTERESTS
Marie has worked with many groups as an art therapist.  She has volunteered in Cuisle, Dunamon, R.O.C Roscommon Outreach Centre for 13 years.
Jimmy who has lived in the area all of his life is a committed organic farmer with a great love of nature and the environment.  He has done numerous farming courses and training.
OUR SOCIAL FARMING EXPERIENCE
"Jimmy and I dedicate ourselves to being there for participants fully when they are here and in a way we have kinda slowed down with them.  I really enjoy the days participants are coming… it gives me something to look forward to." – Marie Barlow