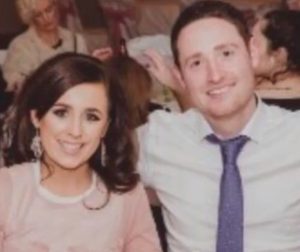 Name: David Prout & Moira Bergin
Farm Type: Sheep, small animals, horticulture
ABOUT THE FARM HOLDING
David's farm is a 40 Acre grass land farm situated on the side of the Beautiful Slievenamon Mountain providing breathtaking views.  This multi-generational farm is mainly comprised of sheep but there are hens, pigs and bucket fed calves.  There is a poly-tunnel where vegetables, fruit and some flowers are grown.
The farm is not an intensive work farm so farming activities are supported at a pace suited to each participant making it suitable for a variety of participants. The farm holds a very homely and welcoming atmosphere and all are welcomed and invited to join in to join the action!
David is a young enthusiastic mental health nurse and Moira is a Social Care worker.  David works part time in Kilkenny and looks after the farm. Both he Moira really enjoy working as healthcare professionals.
A SOCIAL FARMING DAY
Animal/livestock Activities: Helping to dose sheep, shearing sheep, pairing sheep feet, feeding pet lambs and bucket feeding calves, feeding hens. Feeding pigs and cleaning animal houses.
Horticulture/Garden Activities: Poly-tunnel activities such as planting vegetables/fruit and flowers, cutting grass with lawnmower, planting hedge rows, clipping/pruning, weeding flower beds, watering plants. tree planting.
Building/Maintenance Actives: Stone wall building and repair. Farm boundary fence maintenance and repair. Painting sheds, pate, posts. Cleaning and painting farm machinery.
Other Activities Include– Hill Walking, Fishing, Baking/cooking in farm house. Arts and crafts, wood cutting and stacking.
LOCAL & COMMUNITY INTERESTS
As farmers David and Moira are always in touch with their local businesses community of Killusty/Fethard– AgriStore, Shops, Livestock Mart, Sawmills etc.
David has a love for for GAA and has played with various football and hurling teams For Fethard GAA.