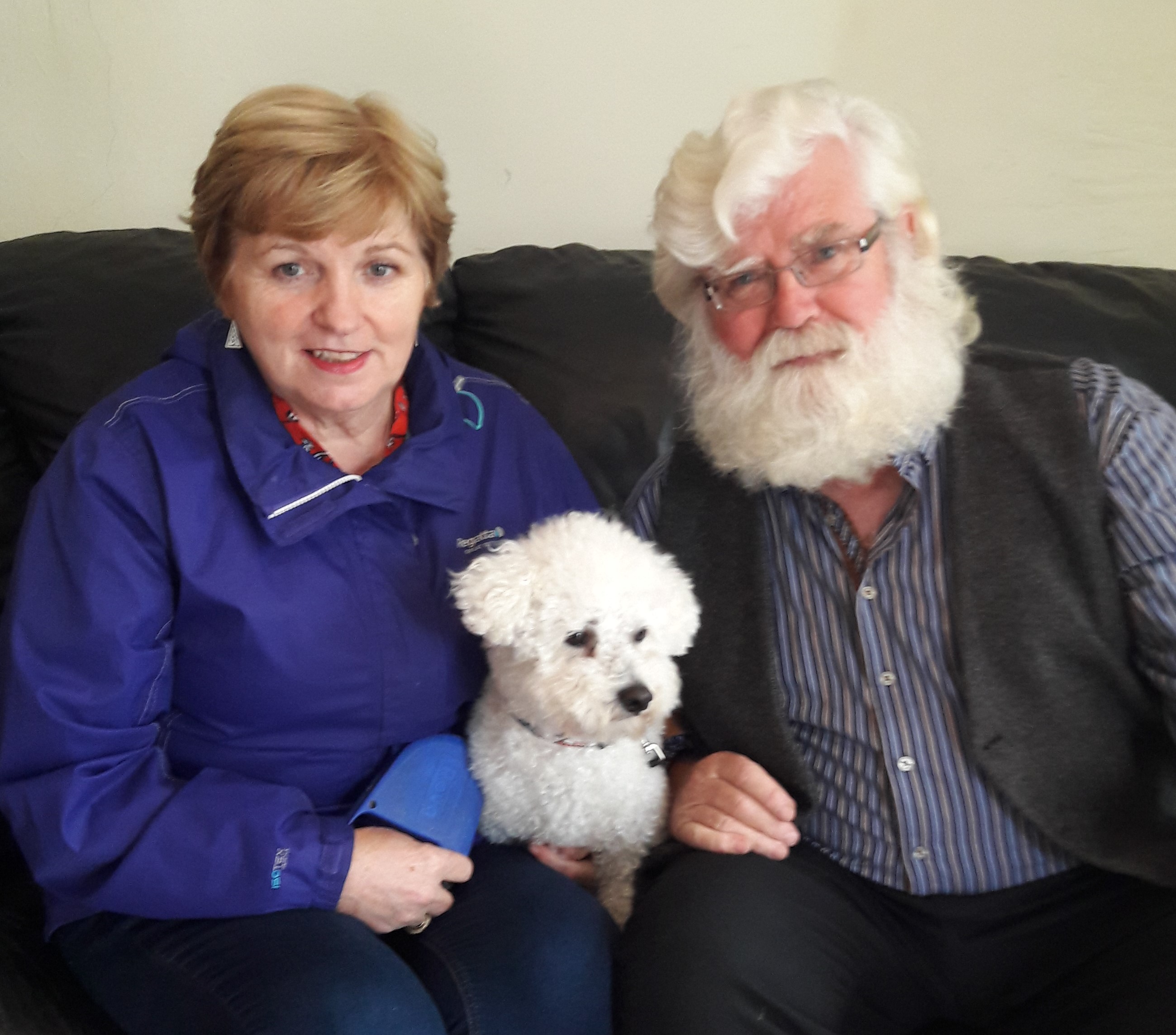 Name:
Dessie, Betty and Frank Harrington
Farm Name:
Rowan Ridge Farm
Farm Type:
Horticulture & Alpacas
ABOUT THE FARM HOLDING
The Harringtons farm a small holding of 10 acres in County Cavan. The farm has been in the family since the 1830's before the Great Famine. They have horses, donkeys, and cattle and keep laying hens. 10% of the land is used for vegetable growing.
There is a good range of modern farm buildings including a slatted shed, stables, and a large American-type barn. The Harringtons are committed to sustainable farming including the non-use of pesticides and commercial fertilizers. They use farm yard manure, compost, and leaf mold to grow to produce. This ethos is in turn passed on to participants.
The Harringtons have a keen desire to preserve and nurture wildlife on the farm, including birds and the Irish hare. Betty has worked in the community in Disability Services, and Dessie is a Community Employment Supervisor managing Garrymore Community Employment Scheme for over 20 years. Both have extensive knowledge of the support needs of people who are long-term unemployed, have disabilities, or are socially disadvantaged. Frank (Dessie's brother) has a professional background in Mental Health Services management.
The Harringtons have been involved in social farming since 2013 and have hosted a wide range of participants such as early school leavers and those with intellectual disabilities.
A SOCIAL FARMING DAY
• Caring for, feeding, and grooming horses and donkeys
• Using the greenhouse, poly-tunnel, and raised beds for planting/harvesting vegetables and other crops
• Learning how to compost and garden organically without the use of toxic pesticides
• Safe, scenic country walks with identification of local flora and fauna
• "Cois Tine" traditional music sessions; storytelling and drama
• Traditional bread making; chutney and jam making
• Some days we may take a trip to the local agri store or livestock mart
LOCAL & COMMUNITY INTERESTS
Cornafean Community Centre which holds activities for drama, Over 55's Club, Womens Groups & Walking Club.   A vibrant GAA Club which hosts Football & Hurling matches. There is also an active Foothound Hunt Club and Vintage Club.
SOMETHING SPECIAL ABOUT THE FARM
There is a comfortable communal area Cró na mBó, with a fitted kitchen, large wood burning stove, and a wheelchair-accessible toilet and shower unit.