Carrick-on-Suir, Co Tipperary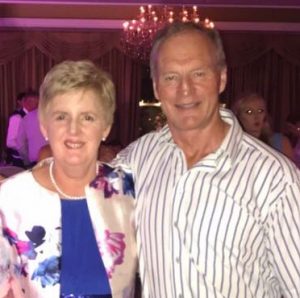 Name: James & Angela Lacey
Farm Name: Deerpark Farm
Farm Type: Suckler beef, floriculture, horticulture
ABOUT THE FARM HOLDING
Set out in 55 acres just outside Carrick-on-Suir between the Milvale hills and Slievenamon mountain, Deerpark Farm was purchased by James & Angela Lacey in 1986 and over the last 33 years has been transformed into a haven of productive farming enterprise and garden landscapes full of pets, animals and wildlife. The farm is a testimony to both family and community working together in love, faith, support & progress to create a nurturing legacy.
James and Angela have a sucklers and sell the calves at 1 year old.  There are also ponies, dogs, goats, calves and hens.
The Lacey's are also planning a garden for planting summer vegetables.
James work's full time in Dawn meats and is planning for retirement and hopes to work with adults with needs in the future.  Angela works in the South Eastern Health board as a Dental Nurse. They feel very passionately about social farming, believing it works fantastically and participants really get a sense of pride in what they do on the farm.
A SOCIAL FARMING DAY
General maintenance: fencing, hanging gates, bringing in sticks.
Animal care: feeding animals and pets, cleaning out after ponies, looking after poultry.
Gardening: planning and planting, watering and feeding
LOCAL & COMMUNITY INTERESTS
OUR SOCIAL FARMING EXPERIENCE
"It's (Social Farming) a great way to open up farms to the wider community, while at the same time providing an opportunity for participants to engage in light physical activity." – James and Angela Lacey