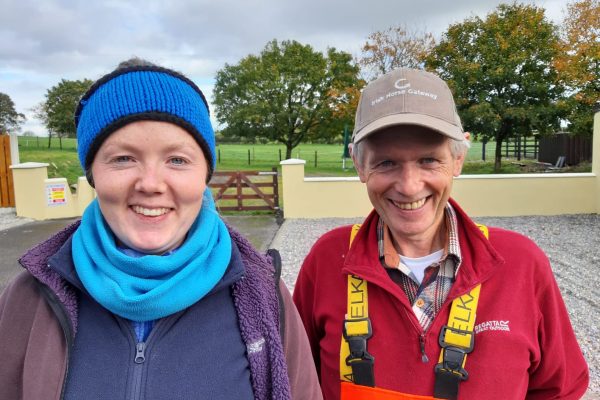 Name:
Gerald & Kelly Doherty
Farm Name:
Quarryfield Farm
Farm Type:
Small livestock, equine, sheep
ABOUT THE FARM HOLDING
Gerald and Kelly are a father/daughter team who run this 96 acre farm.  They have horses, sheep, hens, ducks, two alpacas, two goats, two dogs and a pet pig. There is also a holiday home on the farm.
Gerald and Kelly have both grown up on the farm and continue to live here, as there are two houses and are confirmed animal lovers.
Kelly qualified as a teacher and Gerald has a life's experience on the farm, so between them, they are happy to teach people new skills while they are on the farm with them.
A SOCIAL FARMING DAY
Animal care: Feeding animals, checking those in the fields, clearing out sheds, dosing sheep, grooming horses and walking Alpacas.
Gardening: weeding and strimming.
General Maintenance: Cleaning the sheds, tidying, repairing items such as fences.
Other activities:  taking farm walks, painting, baking scones, preparing holiday home.
LOCAL COMMUNITY INTERESTS
The Doherty's have hosted foreign teenagers who wish to improve their English during summers. They are big sports fans and visit the local GAA pitch twice weekly to play rounders and Gaelic football.