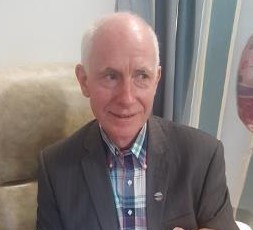 Name:
Charlie Barker
Farm Name:
Bluebell Farm
Farm Type:
Drystock, forestry
ABOUT THE FARM HOLDING
The farm is comprised of 32 acres of grassland, dry stock cattle, forestry, and wildlife habitat.  Charlie grazes six beef bullocks, and a cob pony.  There are two rivers and on the land and four acres of forestry where there is a four year old oak and 20 year old spruce.  Within the forestry is the wildlife habitat area.
Charlie participates in the Glás Scheme and believes in organic, pesticide free farming, that every human and animal has a right to live out its own life free from distress.
A SOCIAL FARMING DAY
Forestry: pruning and grass control including hedge clipping, lawn mowing, strimming, long handle weed cutting, planting hedging and trees.
Animal care: Moving cattle, feeding cattle, hens and wild birds; grooming and tacking up pony.
General maintenance: maintaining electric fencing, painting gates and doors, setting wood burning fuel stoves, log splitting and storing timber.
Gardening: weeding, pest control, sowing and harvesting.
Shopping for and purchasing agri supplies.
LOCAL & COMMUNITY INTERESTS
Charlie is affiliated with riding for the disabled (RDAI) and Ballybay Mental Health Association.  He is part of the Dundalk Toastmasters and has broadcasted on Dundalk FM radio.  Charlie lives near his daughter and enjoys babysitting his grandchildren.
SOMETHING SPECIAL ABOUT THE FARM
Charlie has a barn loft where he sometimes holds open dances and BBQ/picnics in the summertime.