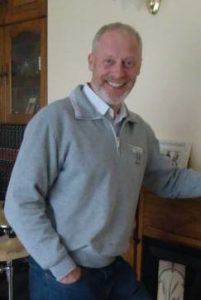 Name: Sean Butler
Farm Name: Hillside Organic & Holistic Farm
Farm Type: Organic drystock, sheep
ABOUT THE FARM HOLDING
Sean has been farming here for four generations. He owns 84 acres and leases a further 15 from a neighbour. There are suckler cows, sheep, two donkeys, one pig and three dogs. There is also a poly-tunnel where vegetables are grown.  The farm has been organic since 2002 as Sean felt that farming organically would be better for himself, the land, the animals and all the rest of life that depends on his piece of land.  As such he is in the process of re-wilding all his land, bringing it back to its natural state.
Sean is interested in health from a Mind, Body, Spirit perspective and has trained in reiki, reflexology, shamanic healing and other form of energy healing. He practices these on the farm.
A SOCIAL FARMING DAY
Animal care: herding, feeding, bedding, and shearing!
Growing vegetables: watering, feeding, weeding.
Maintenance: fencing, rebuilding stone walls, clearing paths, tree planting.
LOCAL & COMMUNITY INTERESTS
Sean was part of the local heritage group which produced a history of the parish and has been involved in the local parish and community councils. He is part of an ecological study group in An Gáirdín Ecology Centre in Portumna, Co. Galway, and has contributed to an ecological and farming programme on Athlone Community Radio.
SOMETHING SPECIAL ABOUT THE FARM
Sheep shearing is a passion of Sean's. In 1997 he was the All-Ireland Junior Champion. He now shears sheep for hire every year, but leaves the competitions to younger folk!